COURSE LOCATION AMERSFOORT HILTON SOESTDUINEN
Hilton Royal Parc Soestduinen is situated in the center of The Netherlands, close to the cities of Amersfoort and Utrecht. When traveling by car the hotel is a 50-minute drive from the Amsterdam Schiphol Airport, 10 minutes from Amersfoort and 15 minutes from Utrecht. When traveling by public transport, the hotel is ideally located just a 2-minute walk from the bus stop. You can take a bus from Soest, Amersfoort or Utrecht train stations.
Course Location Hilton Royal Parc Soestduinen****
Van Weerden Poelmanweg 4-6
3768 MN Suestduinen, The Netherlands
Tel. +31 35 6038383 | Fax:+31 35 6038300
http://www3.hilton.com/en/hotels/netherlands/hilton-royal-parc-soestduinen-SPLSOHI/index.html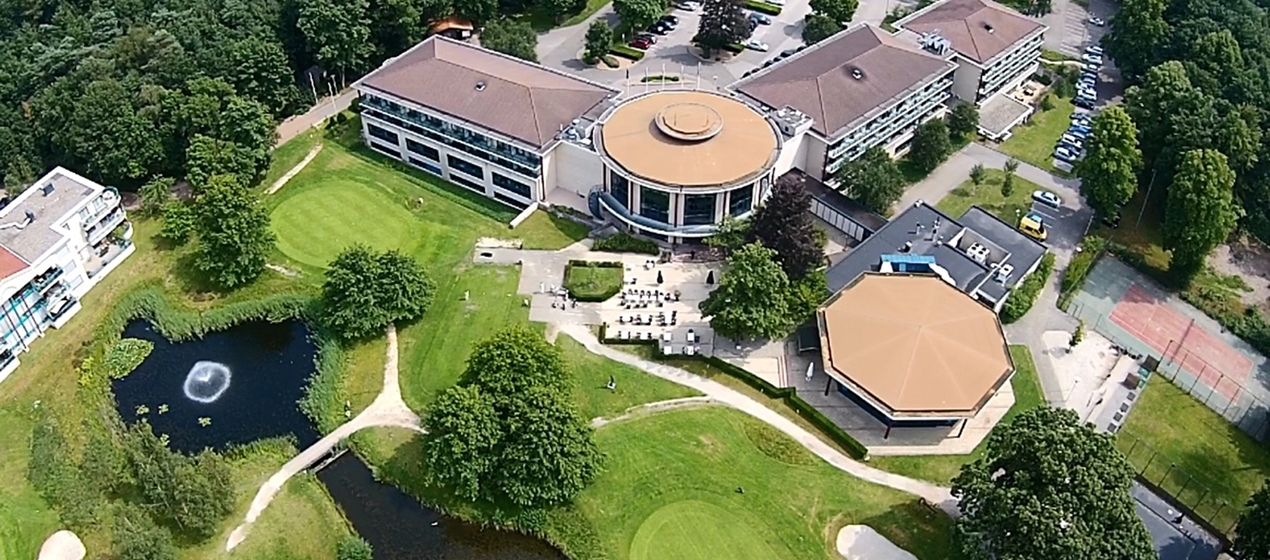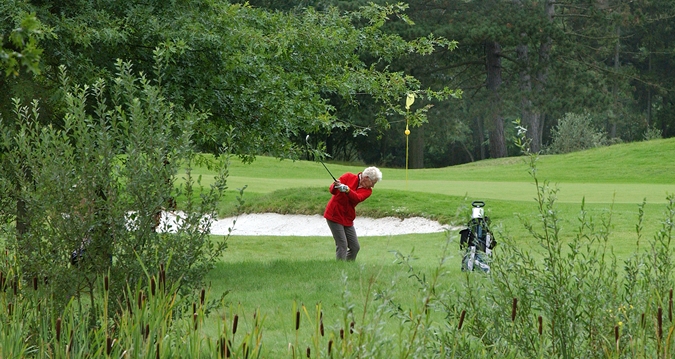 TRAVEL
From Schiphol Airport
Take A1 to Amersfoort, then A28 to Utrecht. Take exit 4 (Soesterberg) and turn right at N413. At the second traffic lights turn right then left at the next set, heading for Soestduinen, for 2.4km. The hotel will be on the left-hand side. Drive time 50 min.
From Rotterdam The Hague Airport
Take A13, then A20 to Utrecht. Take the A12 then A27. Exit at A28. Take exit 4 (Soesterberg) and go left at N413. At 1st set of lights turn right then left at the next set, toward Soestduinen, for 2.4km. The hotel is on the left. Drive time 80 min.
Important: If using a satellite navigation system, please enter 'Soest' as destination as 'Soestduinen' is often not found.
By Train
Traveling by public transport: take a train to Utrecht Central station and then take the bus 272 (in the direction of Bunschoten-Spakenburg) till the stop Soest, Heezerspoor. Please check the timetable via the public transportation website .
ACCOMMODATION
Accommodation
Overlooking a 9-hole golf course, this relaxed hotel is 2.8 km from Soest Zuid train station, 10 km from Amersfoort and 16 km from Utrecht.
Laid-back rooms with muted decor offer Wi-Fi (fee), flat-screen TVs and minibars, as well as private balconies, and tea and coffeemakers. Upgraded rooms add golf-course views, while suites have dining and sitting areas.
Freebies include parking, an indoor pool, a fitness room and a spa (fee for beauty treatments). There's also a stately bar with a pool table, as well as a sophisticated restaurant and a 24-hour business center. Other amenities include tennis courts and bike rentals.
In order to get our special conference rates at the hotel, make your reservation by using the hotel booking form, which will be included in your course confirmation letter.
Your hotel booking will be handled by the hotel directly. Payment should be made upon departure. The participants themselves are responsible for all financial arrangements with the hotel.
Early bookings are highly recommended as rooms are subject to availability!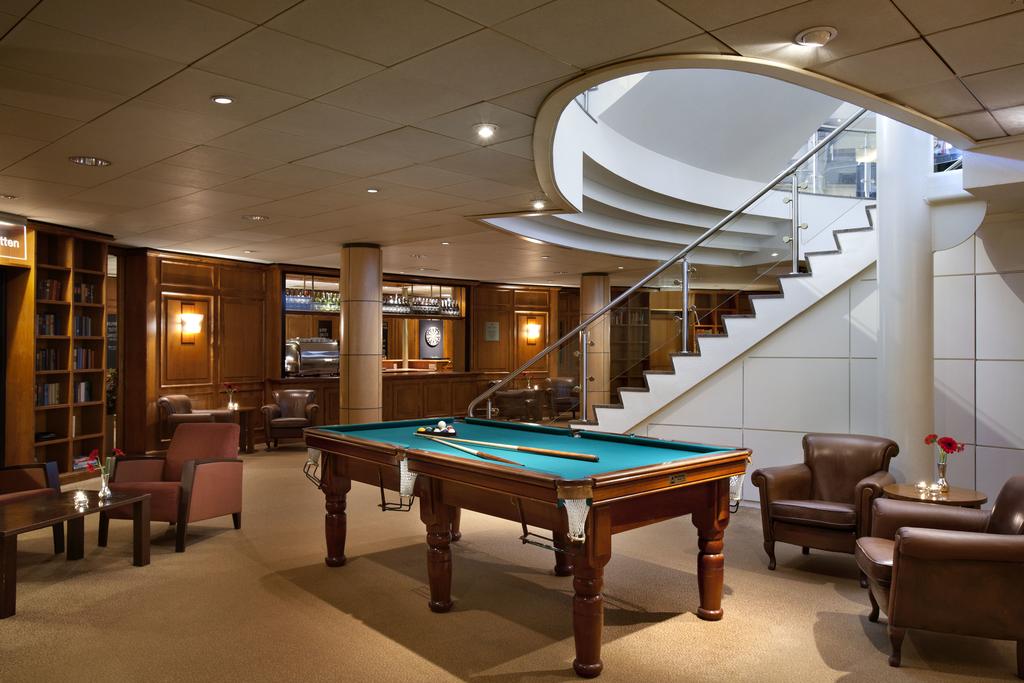 The inner city of Amersfoort has been preserved well since the Middle Ages.
Apart from the Onze-Lieve-Vrouwetoren, the Koppelpoort, and the Muurhuizen (Wall-houses), there is also the Sint-Joriskerk (Saint George's church), the canal-system with its bridges, as well as medieval and other old buildings; many are designated as national monuments.
In the Middle Ages, Amersfoort was an important centre for the textile industry, and there were a large number of breweries.