TECHNOLOGY FOCUS
A comprehensive up to date course on radio communications systems that builds from the basics of analogue signal fundamentals to include digital processing, digital modulation and air interface standards.
The advent of 5G and the technology spin-offs along the way have re-invigorated developments in all radio systems. They have produced new levels of sophistication as well as RF ICs for complex functions which amalgamate analogue/digital circuit ideas as well as sophisticated signalling and protocol layers. This comprehensive course, from an established expert and IEEE life fellow, gives a thorough view of all key elements of receivers and transmitters, from circuit blocks through the system level to network concepts.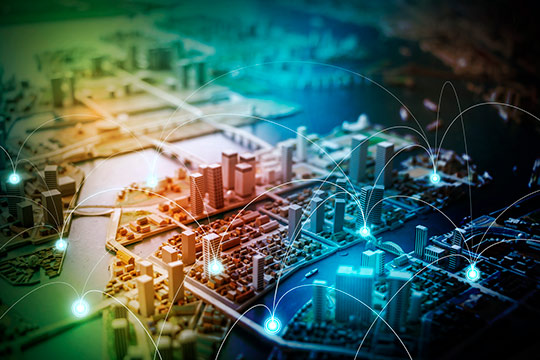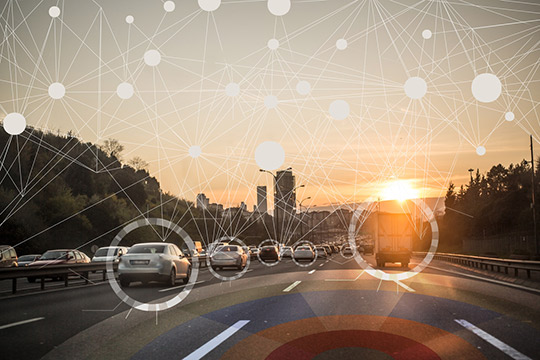 COURSE CONTENT
The course explains the basics of system performance from constituent component block characteristics, block interaction and the relation to the top-level system specifications.  The objective is to expand the range of radio design into the DSP era, understanding the relative merits of analogue and digital circuit blocks as well as different system architectures to better achieve cost effective solutions.
These concepts have a broad range of applications.  Not only traditional systems such as low cost sensors, multi-functions radios, radar and surveillance systems; but also, with many key functions now integrated onto a chip, these concepts can be applied by those less familiar with RF but interested in integrating radio communications into products.
The course is illustrated with some custom applications, various spreadsheets, simulations and other useful information from application notes. There is an alphabetic list of all abbreviations, copies of all the Excel examples, many useful application note and other material provided to each student on a memory stick. This is made more accessible via an innovative wiki based hypertext structure that allows easy access using a standard web browser.
WHO SHOULD ATTEND
This is an intermediate level course suitable for system designers wishing to better understand component level implications or practicing component design engineers interested in managing more complex sub-assemblies and systems.
The course is suitable for those working in radio as well as in the mobile phone industry, handset or base station, satellite communications, primary/secondary radar and EW/ECM.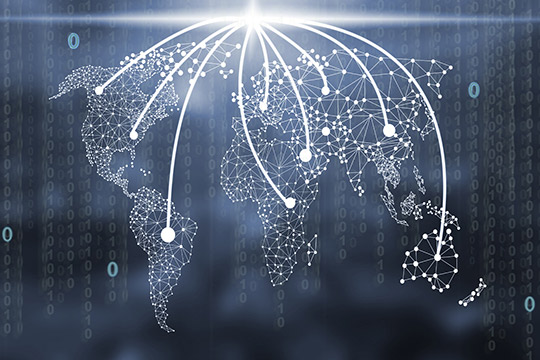 Due to Covid-19, and the uncertain travel recommendations for Autumn 2020, it is decided that this course is planned to run Online only. The daily schedule will be adjusted to fit remote training, with less hours per day divided into extra days. Make a preliminary booking and we will keep you updated.
Day 1 – Signal Integrity
The first day introduces the basics of dynamic range and the trade offs between system sensitivity and immunity to interference.  There is a refresher on standard concepts such as sources of noise, noise figure and temperature definitions. The origin of intermodulation signals and prediction of levels are discussed, leading to compression and dynamic range to illustrate the often conflicting requirements of sensitivity and strong signal handling. Methods to extend simple cascade analysis to multi-stage systems are described along with practical tips to better understand how the cascade builds up and how to evaluate the relative contribution of each stage. An approach to the analysis of signal compression is described, using a tried and tested method not found in textbooks. 
Sampling of analogue signals is well established in the baseband, but with advances in analogue to digital converters (ADCs) and digital signal processing, it is now possible to apply these techniques directly to signals at RF frequencies. The important features of ADC and DAC are described with reference to sampling theory and standard cascade analysis is extended to incorporate the ADC function.
Day 2 – Frequency Synthesis and Conversion
Mixing and sampling are related processes, this section builds on the essentials from the first day; introducing analogue mixers. In particular, key features such as image band, choice of IF and spurious signals are discussed along with the important concept of IQ mixing for modulation and demodulation.  Examples are used to illustrate various points and to highlight the parallels and differences with sampling.
All systems using frequency conversion, whether via an analogue mixer or sampling, require a local oscillator (LO) or clock. Options and designs for frequency synthesisers are described including details of oscillators, stability, tuning range and phase noise.  Examples of direct, indirect and digital synthesisers are described. System level performance is emphasised, with mixers, multipliers and phase locked loops (PLL) analysed in terms of spurious signal and noise generation. Measurement techniques for gain and phase margin in PLLs as well as phase noise are described. With the importance of IQ techniques, the methods for creating accurate IQ signals are described with examples of modulators and demodulator systems.
Similarly, all systems use filters in various parts of the signal chain, such as limiting the input signal bandwidth, isolating wanted from unwanted mixing/sampling products or restricting the noise bandwidth.  This section of the course describes key parameters for both analogue and digital filters and tools to predict performance from the system requirements without all usual the complicated mathematics.
Day 3 – System Architecture
Bringing all the concepts of the previous days together, this section summarises analogue and digital  system architectures. Using well-chosen examples, the strengths and weaknesses of different systems are examined. Essential principles of the superhet radio are described with different approaches such as single/multiple IF designs as well as direct conversion (zero) and near zeros IF options. Different frequency and gain planning options are highlighted, including the incorporation of automatic gain and frequency control loops. Finally, trends in DSP, software defined radio and the relevance to radio system architecture are described with special emphasis on the partition of analogue to digital functional blocks and the balance of hardware to software. Understanding these different ways of achieving the essential functions of a system will mould the architectural concepts in the future.
Day 4 – Signal Transport
Reliable radio communication requires transport of information through a highly variable channel. In this section the key details of the radio link performance is analysed, showing how to relate transmitter performance to the receiver via the link budget calculation. Various signal channel impairments are described with reference to link calculations and implications to signal quality in terms of power, frequency, and time.
Then relating back to the key link impairment mechanisms of different modulation schemes are described, starting from AM and FM, progressing through various digital phase and frequency modulation concepts culminating in OFDM. The relative merits of different modulation types are illustrated with reference to system performance criteria such as SNR, BER and channel capacity.
Day 5 – Radio Interface Layer Standards
The final day describes various system approaches to radio communication finishing with a summary of key concepts that will be used in next generation systems.
The radio system level is extended to the network level showing how multiple access methods allow the sharing of the communication channel between many signals and places. Drawing on the examples from earlier topics, the evolution of FDMA, TDMA, CDMA and OFDM are described. Then the implementation of these concepts in modern systems such as W-CDMA, broadcast standards such as DAB, other OFDM systems such as IEEE802.11 and LTE are described
The final section introduces key concepts that will be used in next generation systems such as 5G and New Radio. Such innovations will rely on progress on a number of fronts, analogue and digital as well as circuit and system innovations. Topics discussed are MIMO / massive MIMO, Ad Hoc Networks, Cognitive Radio, Full Duplex, Software Defined Radio and the expanding role of DSP.
Throughout the lectures, various practical tools including spreadsheets are used to illustrate key issues and to provide information for future analysis and design.
Said about the course from previous participants:
"Extraordinary broad technical oriented systems overview."
"It was related to reality. A lot of examples. Useful hints, links. Presented tools that can be used for radio designing."
"Not only the dry math, but visually anchored (pictures, diagrams) etc."
"Getting insight into the more recent developments of radio design."
"Gives insight (many pictures / animations using the tools/black board) into the theory of radio."