TECHNOLOGY FOCUS
Satellite communication systems are playing a significant role in the exchange and delivery of many types of information, from voice communications to high definition television and Internet services . Satellites are particularly appealing whenever large coverage is desired, and when either collect or broadcasting applications are considered. High reliability and flexibility for setting up links make satellites unique for specific applications.
There are also used to complement terrestrial networks. However, satellites communications are faced with links impairments, limited bandwidth and power, and should allow access from multiple users with limited amount of interference.
From system designer to service provider, one should understand the specific constraints and opportunities of satellite communications.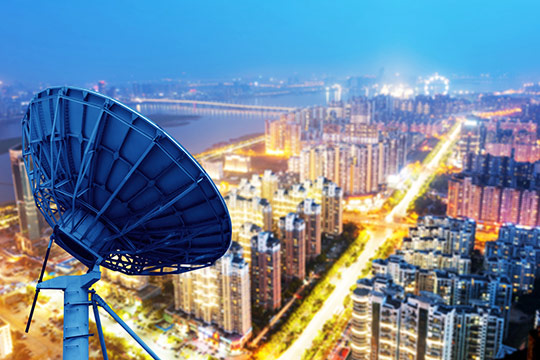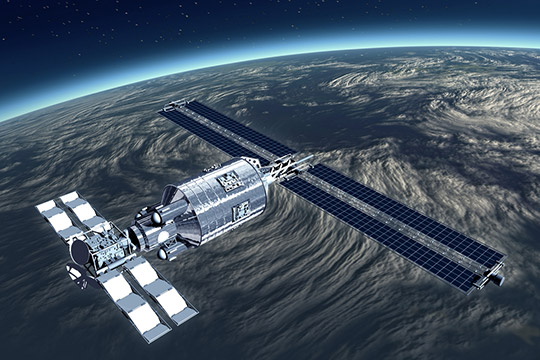 COURSE CONTENT
This course presents the techniques that are used and points out the limitations and performance that can be expected from geostationary satellite systems. Emphasis is placed on the trade-offs that can be exercised within the constraints of technology and regulations.
The course is as practical as possible, underlying those techniques that are, or soon will be in use, with emphasis on performance trade-offs.
The course is designed to provide the attendees with the relevant knowledge on satellite link design and communications techniques, including those used for broadcasting and multimedia communications (DVB-S, DVB-S2). Networking aspects are introduced, focussing on physical and access layers and satellite network architectures. Specific issues in connection with the operation of multibeam satellites and on-board regeneration are dealt with.
A detailed overview on satellite communication payload, repeater and antennas, and earth station technology is given. Satellite communications engineering requires a combination of know-how in many various fields such as propagation, RF systems, antennas, signal processing, communications techniques, etc.
Several practical exercises are to be solved during the course to allow the attendees to practice the acquired knowledge.
It includes a project on the design of a European multibeam satellite communications system. The design considers performance and technology trade-off and aims at a cost efficient design of the earth segment.
WHO SHOULD ATTEND
Engineers, scientists and technical managers involved in the planning, design and operation of satellite communications systems
Designers and technical salesmen concerned with the manufacturing of satellite communication systems equipment
Technicians involved in the operation and maintenance of earth station or in the control of the satellite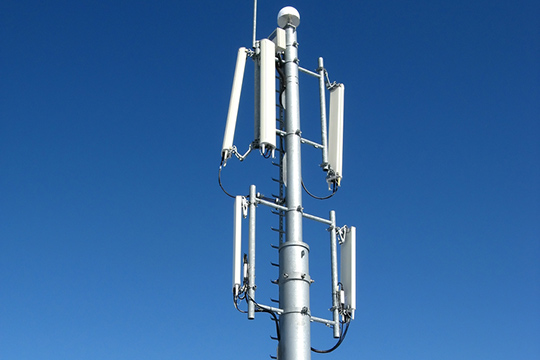 Day 1
Introduction to Satellite Communications Systems
Satellite Communication Systems Architectures and components
Types of Orbits
Radio Regulations
Applications of Communication Satellite; Examples of Systems
Link Analysis
Carrier and Noise Power Budget
Influence of Rain
Overall Carrier to Noise Power Spectral Density (C/No) Ratio
Intermodulation and Interference
Day 2
Digital Communications
Link Performance Evaluation and Availability Performance Objectives
Digital Transmission Techniques: M-PSK and APSK modulations
Spectral Efficiency, BER vs E/No Performances
Channel Coding and Decoding, Concatenated Coding
Use of Channel Coding for Bandwidth and Power Trade-off
DVB-S, DVB-S2; Interest of Adaptivity
Satellite Networking
Multiple Access Techniques: Frequency Division Multiple Access (FDMA), Time Division Multiple Access (TDMA), Code Division Multiple Access (CDMA)
Network Architectures: Mesh, star; network connectivity requirements
Satellite Dependent Layers with Broadband Satellite Multimedia (BSM) Protocol Architecture
DVB-S2 and DVB-RCS Systems
Project Work: European Multibeam Communications Satellite System, Step 1
Day 3
Multibeam Satellite Systems
Advantages and Constraints
Beam-to-Beam Interconnectivity: Transponder Hopping, On-board Switching
Regenerative Satellite Systems
Link Budget for Regenerative Systems
Performance Comparison with Transparent Systems
On-board Processing Features
FDMA/TDM Systems, Impact on Earth Stations
Satellite Communication Payload
Performance Objectives and Functions
Repeater Architecture: Channelisation concept, redundancy
Project Work: European Multibeam Communications Satellite System, Step 2
Day 4
Satellite Communication Payload (continued)
Characteristics of Repeater Equipment
Antenna Subsystem Coverage Concepts
Antenna Technologies
Examples of Payloads
Project Work: European Multibeam Communications Satellite System, Step 2 (cont'd), Step 3
Day 5
Earth Station Technology
Earth Station Architecture
Antennas and Tracking Equipment
RF Equipment (Low Noise and High Power Amplifiers)
Ground Communications Equipment (Up-Down Converters, Modems)
Interface with Ground Networks (Echo Control, DSI, DCME)
Project Work: European Multibeam Communications Satellite System, Step 4 and Conclusion
Said about the course from previous participants:
"Very skilled instructor!"
"Parallel exercise to compare theory and real life problems."
"General scope, practical exercises. Completeness, interactivity."
"The professionalism of the lecturer, way of explaining things."
"Ability to make us understand without too much maths, technical insight."
"Good overview, simple explanations of complex matters."
"Gave a good overview of "all" aspects of Satellite Communications."